A. Wayne Williamson, Esquire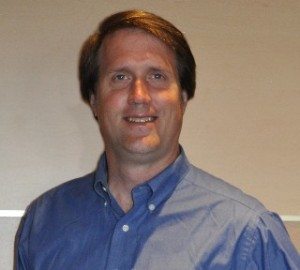 Williamson Law Firm, LLC
1414 County Highway 283 South, Unit B
Santa Rosa Beach, FL 32459
http://mapq.st/11Xdb6u
(850) 213-0001 Work
(850) 546-6130 Fax
wayne@waynewilliamsonlaw.com
Certified Mediator

Licensed Florida Realtor since 2007 and represents buyer's and seller's in a variety of real estate transactions as a Realtor. 
Areas of Practice:
Civil Litigation

– The opposite of Criminal Law. A branch of law dealing with disputes between individuals 

and/or organizations, in which compensation may be awarded to the victim.

Personal Injury

–  Providing legal representation to those who claim to have been injured, physically or psychologically, as a result of the negligence or wrongdoing of another person, company, government agency, or other entity.

Real Estate

– Real estate transactions are governed by federal statutes, as well as state statutory and common law. Real Estate Law encompasses these statutes and laws, as well as property law matters. Real estate law includes a wide variety of legal issues relating to acquiring, financing, developing, managing, constructing, leasing and selling commercial and residential real property of all kinds. 

Wrongful Death

– Civil action in which damages are sought against a party for causing a death, typically when criminal action has failed or is not attempted.

Estate Planning

– The process of anticipating and arranging for the disposal of an estate during your life. Estate planning typically attempts to eliminate uncertainties over the administration of a probate and maximize the value of the estate by reducing taxes and other expenses.

Trust Planning

– When estate planning, think of a trust as a rule book and a trustee as a manager under the rules. An estate planning and probate lawyer such as myself can help you plan and setup a trust when needed.

Probate

– T

he legal process of administering the estate of a deceased person by resolving all claims and distributing the deceased person's property under the valid will or when the deceased has no will.

Guardianship

– Branch of the law pertaining to the appointment of a legal guardian or someone desiring to becoming a legal guardian. A legal guardian is a person who has the legal authority (and the corresponding duty) to care for the personal and property interests of another person.

Circuit-Civil Mediator

– A mediator is a neutral third person.  Unlike a judge or an arbitrator, a mediator will not take sides or make decisions, but will help each party evaluate goals and options in order to find a solution that works for everyone. I am certified to be able to mediate circuit-civil matters.